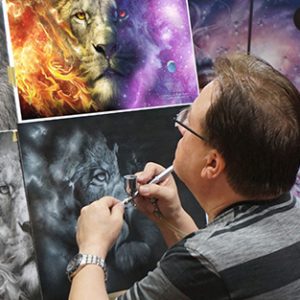 Gerald Mendez is a professional illustrator who operates Aerografika Art Studios and has some heavy hitting clients like Disney and Dreamworks. He's also a champion airbrush artist who teaches workshops around the world.
If you have not had the pleasure of browsing through Gerald Mendez's jaw dropping Vintage Airbrush Collection facebook album, block out a good hour or two of your day, light some candles, toss a Barry White album on the turntable and immerse yourself into a wonderful world of airbrush.
Here are a few snap shots to get you salivating in the mean time…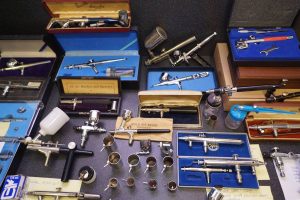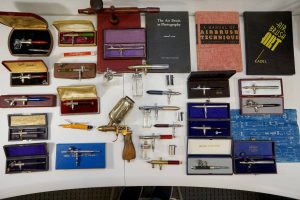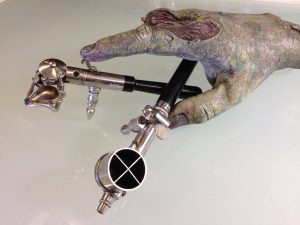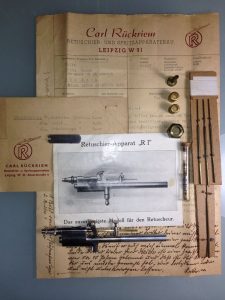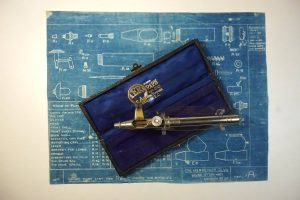 Check out the Video Tour!