Recommended Magazines:

Airbrush Step By Step
A German based magazine (translated to English) published quarterly since 2006. ABSBS is printed on high quality paper and appeals to all airbrush artists: from beginner to advanced level, both classical airbrushers and plastic scale modellers, body or custom painters as well as professional illustrators.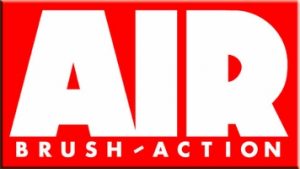 Airbrush Action Magazine
The longest running airbrush publication in history (established in 1985.) Content includes how-to tutorials, showcases and artist interviews from a variety of airbrush genres including automotive, custom culture, pin-ups, T-shirt art, illustration, fine art, hobbies, body painting, and more.

Pinstriping and Kustom Graphics Magazine
Explores the world of Kustom Art & Lifestyle with Pinstriping & Kustom Graphics Magazine. A bi-monthly extravaganza of all things Pinstriping, Airbrush, Tattoo, Pinup & Burlesque, Lifestyle and much much more. Established in 2007.