Recommended Books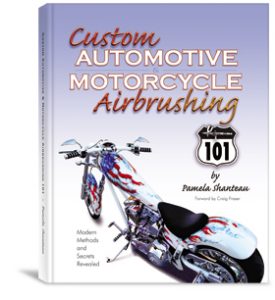 Custom Automotive & Motorcycle Airbrushing 101 By Pamela Shanteau
Get inspired to paint like a pro with the definitive guide to custom auto painting. Whether you're just starting or you've been painting like a pro for years, there's something to be learned on every page of this detailed, step-by-step book that was written by artists who have survived and thrived in the business for over 30 years.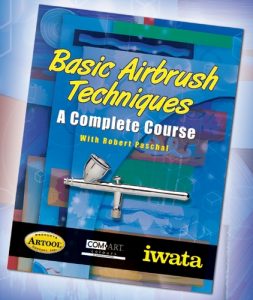 Basic Airbrush Techniques – Robert Paschal
Learn from Robert Paschal the fundamentals of airbrushing in a foolproof, easy and straightforward method. Robert covers these concepts and more: • Introduction to different types of airbrushes & air sources • How to clean your airbrush quickly & easily • Exercises to gain airbrush control • How to use FrisketFilm • Creating 3 dimensions with shading.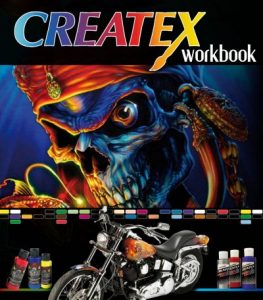 Createx Workbook
This book successfully inspires artists to expand their horizons by showcasing the many possibilities of airbrush applications such as T-shirts, walls, fingernails, metal, wood, leather, paper, synthetics or casts. It also provides plenty of helpful technical advice specific to the Createx family of airbrush paints.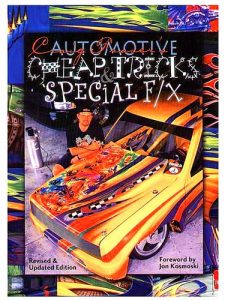 Automotive Cheap Tricks & Special F/X with Craig Fraser
The most comprehensive and how-to handbook on automotive airbrushing and kustom graphics you'll ever want to own! Craig Fraser talks about a range of topics from basic layout and simple fades to the most advanced airbrush effects used by the industry experts today. This easy to use manual has dozens of techniques and insights for artists and car kustomizers at every level of expertise. It is an excellent addition to the arsenal of any professional and a must-have for beginners.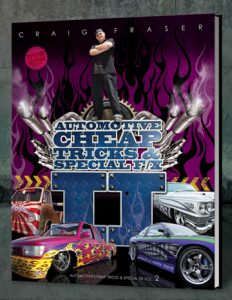 CRAIG FRASER'S AUTOMOTIVE CHEAP TRICKS & SPECIAL F/X II
Full color, 212 page book with step by step instructions! Learn how to paint cars, trucks, bikes, surfboards, drums, guitars, motorcycle helmets, and RC cars! Craig Fraser's Automotive Cheap Tricks & Special F/X II is the most complete how-to book on automotive custom painting and airbrushing ever published. Including the most current and advanced airbrush effects, this volume is a perfect launching pad for beginning artists, and a superior elite playbook and reference guide for airbrush and refinish professionals.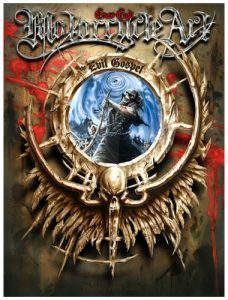 Cross Eyed Motorcycle Art : The Evil Gospel
The Evil Gospel is not your generic "how-to" book. It's a feast of 237 pages of motorcycle eye candy complete with the unplugged stories behind the paint. Never before seen articles which develop a Cross-eyed manifesto that address the bigger picture most artists struggle with. Cross-Eyed developed this boo himself over 2 1/2 years. It takes the reader into his world and behind the scenes of a successful, airbrush studio. Please note, this book contains adult content.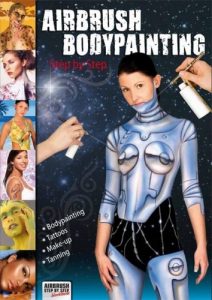 Airbrush Bodypainting Step by Step
An introduction into the airbrush technique in body painting and its fields of application such as tattoos, make-up, tanning as well as whole body painting. Stencils and masking as well as soft colour gradients and shadings offer unique possibilities of expression. Following the compact material overview, basic exercises guide your steps on the way to the right handling and help you learn the different airbrush techniques.