Expert Review: At one time the Paasche VL was the most widely used airbrush in US. It's large body and heavy duty parts made it more reliable and easier to maintain than competing brands. And so the chunky silver airbrush with the bright red handle quickly became iconic and the VL name became synonymous with airbrushing throughout the 80s and 90s. Today most artists prefer a slimmer bodied airbrush with smaller available nozzle sizes and Paasche has reacted to that by releasing the Talon TS. Still it's a great airbrush if you value reliability and is especially useful for larger projects such as murals, with nozzle sizes available up to 1.0mm and an optional locking bottle feature. Price Range $50 to $100.
Design:

★

★

★

★

Quality:

★

★

★

★

Cost to Performance Ratio:

★

★

★

★

★
Very popular with T-Shirt artists! The VL was designed to offer the user a unique, sturdy and easily maintained product. It comes in three sizes–1, 3 and 5, with the purchase of different size aircaps, tips and needles. The VLSTPRO Model comes in 2 sizes–3 and 5. Fluids are siphon fed from Color Cup or Bottle Assembly. Suitable for both left or right-handed users. The VL has a Tapered Socket for securing Bottle or Cup. The VLS & VLSTPRO have a Threaded Swivel Nut for extra secure attachment to Bottle Assemblies.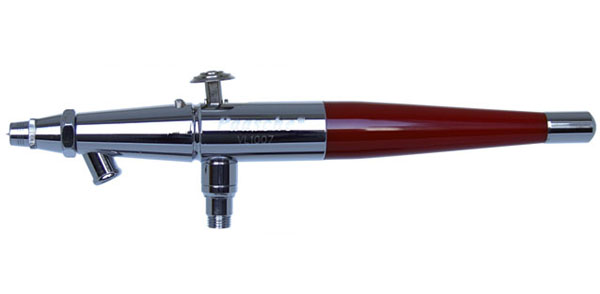 VL
-.BOTTLE-FEED AIRBRUSH
-.DOUBEL ACTION, INTERNAL MIX
– .55mm, .7mm, 1mm NOZZLE SIZES AVAILABLE.
-.BOTTLE-FEED AIRBRUSH
-.DOUBEL ACTION, INTERNAL MIX
– LOCKING BOTTLE ADAPTER
– CUT-AWAY HANDLE
Regular price: $86.00
Sale price: $51.60
Regular price: $124.00

Sale price: $74.40
Regular price: $152.00

Sale price: $91.20
Regular price: $98.00

Sale price: $58.80
Regular price: $127.00

Sale price: $76.20
Regular price: $454.00

Sale price: $272.40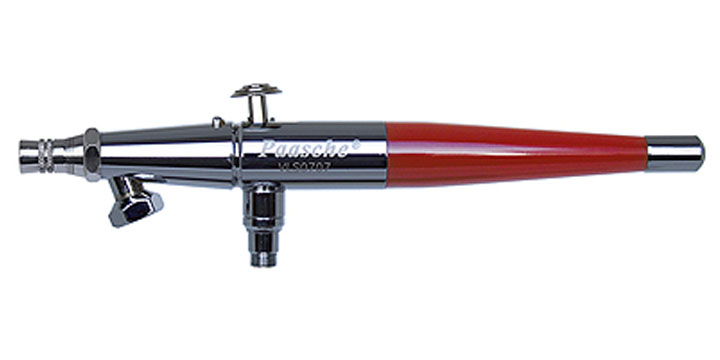 VLS
-.BOTTLE-FEED AIRBRUSH
-.DOUBEL ACTION, INTERNAL MIX
– .55mm, .7mm, 1mm NOZZLE SIZES AVAILABLE
– LOCKING BOTTLE ADAPTEVLST
-.BOTTLE-FEED AIRBRUSH
-.DOUBEL ACTION, INTERNAL MIX
– LOCKING BOTTLE ADAPTER
– CUT-AWAY HANDLE
Regular price: $91.00

Sale price: $54.60
Regular price: $127.00

Sale price: $76.20
Regular price: $162.00

Sale price: $97.20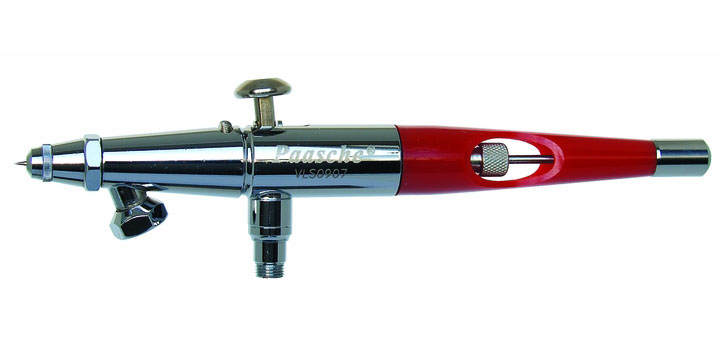 VLST-PRO
-Paint Picker Air Cap
-.BOTTLE-FEED AIRBRUSH
-.DOUBEL ACTION, INTERNAL MIX
– .55mm, .7mm, 1mm NOZZLE SIZES AVAILABLE
– LOCKING BOTTLE ADAPTEVLST Pro
-.BOTTLE-FEED AIRBRUSH
-.DOUBEL ACTION, INTERNAL MIX
– LOCKING BOTTLE ADAPTER
– CUT-AWAY HANDLE
– PAINT PICKER AIR CAP
Regular price: $97.50

Sale price: $58.50
Regular price: $162.00

Sale price: $97.20